Providing you all the tools you need
Recovery is an essential part of being an athlete. If you want to maximize your performance or maintain a healthy body, you must take the proper steps to facilitate recovery. That is why we at The Recovery locker have you covered. We provide an area to stretch for all our members. It is conveniently located upstairs, right out in front of The Heat Locker, and facing out towards The Hurt Locker. We encourage members to arrive early to stretch and prepare for class.
Outside our stretching area, we have packages that incorporate ice baths and infrared saunas. If you have never experienced an infrared sauna, you will thoroughly enjoy our roomy individual saunas. It will provide you a comfortable and relaxing environment to maximize your session.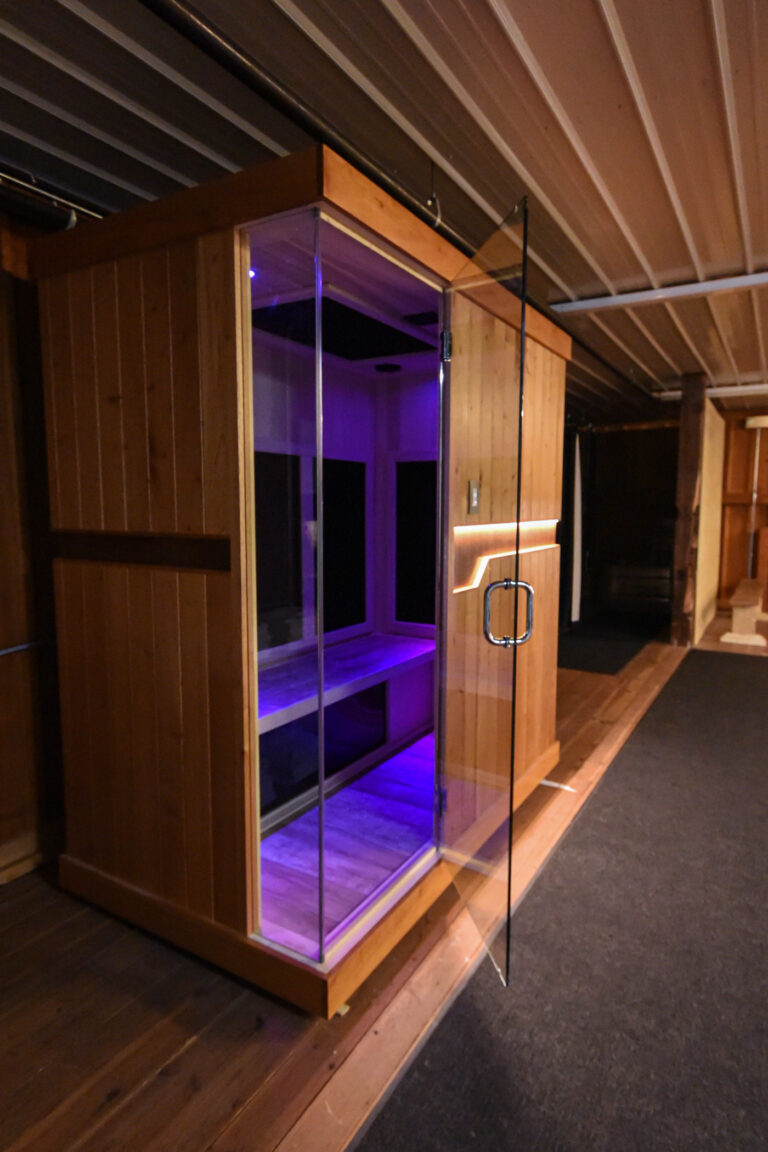 Improved Circulation
Your heart rate increases and blood vessels dilate, allowing oxygen to enter the cells of your body more efficiently.
Exercise Recovery
Infrared heating is extremely beneficial for muscle and joint pain.
Mood Improvement
Helps your body maintain healthy cortisol levels, relax, and de-stress.
Boosted Immune System
Get a jump on cold and flu season. Infrared Sauna treatments can increase white blood cells, lymphocytes, and neutrophils.
Flexibility
By utilizing our stretching area and ROM WOD you will be guided through stretching activities to increase your flexibility.
Decreased Inflammation
By using our ice baths and sitting in cold water, your blood vessels will constrict, when you get out, they will open back up. This process helps flush away metabolic waste post your workout. We recommend around 40-50 degrees for just a few minutes.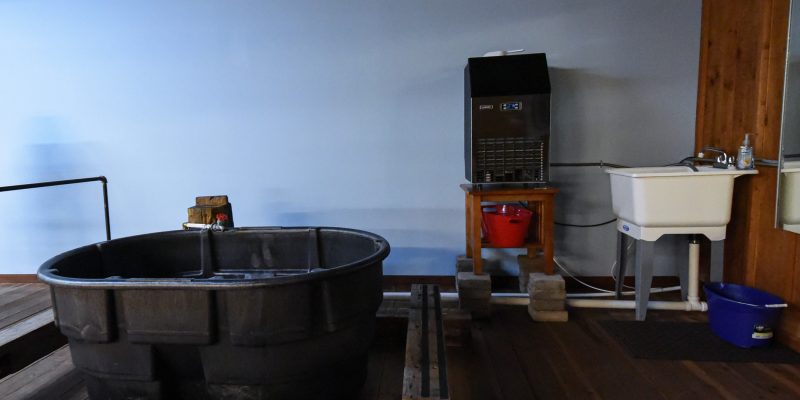 Work on your recovery game.